Master of Public Health International: A Prime Team Up
Apr 2018 DOI 10.35460/2546-1621.2017-0096 Access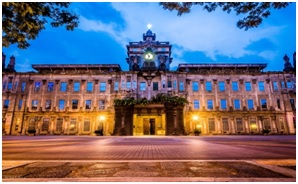 Abstract
International Collaboration
The Pontifical and Royal University of Santo Tomas (UST) through the Faculty of Medicine and Surgery (FMS) and the United Kingdom (UK), University of Leeds (UL) through its Nuffield Institute for International Health and Development is collaborating to have a ladderised program on Master of Public Health – International (MPHI). Students enroll onto Semester 1 of UL's Postgraduate Certificate in Public Health International Programme and then continue on Semesters 2 to 4 on UST's MPH International. Students are taught at home campus of each institution.
Objectives of the Program
By the end of the program, participants will be able to:
Understand better the conceptual framework around public health policy and management of health and health systems from a national and international policy context.
Address the causes of common diseases and evaluate different strategies for disease control and other priority health services in order to select the most effective and feasible action plans and programs.
Analyze issues in health policy and understand how to improve quality, accessibility and acceptability of health services using epidemiology, statistics and evidence-based public health interventions.
Develop community capacities for health and other sectors to manage the health risks associated with emergencies and disasters including those caused by climate change, conflicts, and natural disasters ie. earthquakes, hurricanes.
Design, undertake, evaluate, and commission research in different aspects of public health
Write and develop project proposals to fund different programs of public health
Work and collaborate with different stakeholders to promote health locally and internationally.
Engage actively with different healthcare providers, healthcare teams in hospitals and other health facilities who are involved in the provision of healthcare to different sectors of society.
Apply ethical principles in the day-to-day work in the public health mastery process.
Articles related to the one you are viewing
There are currently no results to show, please try again later

CC BY: Open Access Creative Commons Attribution 4.0 International License, which permits use, sharing, adaptation, distribution and reproduction in any medium or format, as long as you give appropriate credit to the original author(s) and the source, provide a link to the Creative Commons license, and indicate if changes were made. The images or other third party material in this article are included in the article's Creative Commons license, unless indicated otherwise in a credit line to the material. If material is not included in the article's Creative Commons license and your intended use is not permitted by statutory regulation or exceeds the permitted use, you will need to obtain permission directly from the copyright holder. To view a copy of this license, visit http://creativecommons.org/licenses/by/4.0/